Android Development
With the increase in the number of Android devices in the market and the adoption of Android by mobile manufacturers, it is no doubt that Android Application Development is a service that no company can ignore. Our Android app development team is skilled at developing for Android Devices including phones, tablets and phablets. We optimise the design of the application based on your requirement so that the user experience in the application is personalised and has a minimal learning curve. Our team of product managers will work with you from conceptualisation of the application to its deployment on the app store of your choice. We will help you build an Android application that is scalable and robust and is designed with a UI that rivals the best apps in the market. .
We follow a simple process for mobile application development:
Education application development
Analyse your business objective
Conceptualise the mobile application and create the application flow
Develop and Deploy the mobile application on the app store as an enterprise application or as a downloadable application, depending on your requirements.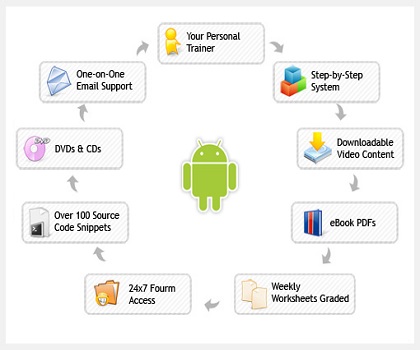 Why to Choose Dartmic
Highly dynamic team of top Android applications developers
1
The Android operating system has the largest installed base of any mobile operating system. At Dartmic, we specialize in custom Android app development for smartphones and tablets. We have been there, seen it, and done it. Being a well-known android apps development company with rich experience and deep expertise, we promise to create Android apps for you that not just serve the purpose, but are engaging, high on usability, and are performance driven. We have a highly dynamic team of Android app developers that focuses on getting to the root of your business requirement first and devising a mobile solution, accordingly.
End-to-end services
2
We offer end-to-end services in Android app development, right from the inception of the idea to design, development, testing and quality assurance, maintenance and upgrades. Working on the versatile Google Android Applications SDK, the team of our developers engaged in Android app development leverages its past experience and keeps on augmenting their skills set based on the latest trends in tools and techniques in the Android market. At Dartmic, we architect your apps in the most cost efficient and timely manner. Just check our impressive of satisfied customers and customer testimonials all over the world. The apps developed our top Android application developers.
Time-efficient & cost effective development
3
Besides these apps, we have app development experience to do remarkably well in the areas of health, fashion, travel, business, learning, education, and fitness. With the Android operating system. , the possibilities are nearly endless! We work just like an extension of your enterprise, much like your in-house development team. We build highly interactive mobile apps in the most time-efficient manner. Our strict testing and quality assurance measures during Android app development ensure that nothing but the best is delivered out of Dartmic's stables. We stay with you even after the Android app development and deployment is over to ensure that the app stays on top of upgrades and version changes
With so many web design companies around, it is important to choose the right one. To help you make the right decision, we have compiled a list of what our key qualities. Having considerable solution experience ranging from simple websites to complex portals and integrated web systems. An established development methodology is followed along with stringent quality standards. We offer comprehensice and complete development services and vast pool of experienced resources. .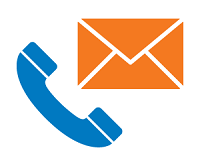 CONTACT US For Android Development Development
Call Us +91-120-4230721 or email info@dartmic.com